Pull tabs come in many themes, colors and payouts in denominations ranging from 10¢ to $1 per ticket and top payouts from $50 to $5,000!
Check out our Bingo Dab Style Event Tickets, Bingo Derby Style Event Tickets, and Bingo Instant Pull Tabs. Tell us what you need and we will find the right pull tab for you!
Because the laws that determine the legality of these products change constantly, not all products are available in all areas.
Our most popular quarter payout! The 4239 count payout was specifically designed by All American Bingo to offer 40% profit!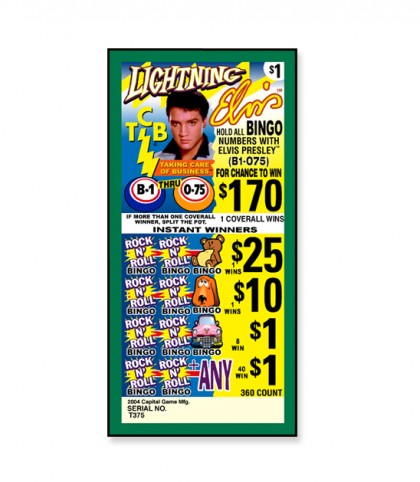 If more than one coverall winner, split the pot!